CALENDAR OF
EVENTS

Educational Fund and Traveling Fellowships

CSAMM Annual Scientific Congress
The College of Surgeons of Malaysia was founded in November 1972 with a membership of twenty- three fellows and Tan Sri Dato' Dr Abdul Majid Ismail as its first President. This significant milestone has played a pivotal role in shaping history of surgery in Malaysia. The primary objective of the College is to maintain and promote the highest standards of surgical practice in the country.
In 1992, fellows of the College felt the need to extend their responsibility in the profession and through a resolution opted to merge with the Academy of Medicine of Malaysia. The merger was formalised on 16th December 1995.The College represents the diverse interest of surgical specialties and actively promotes the art and science of the various surgical disciplines. read more
International Surgical Week 2024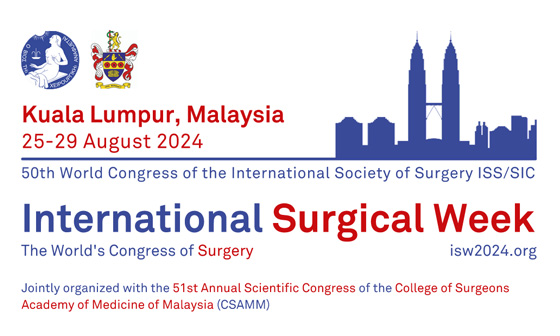 25-29 Aug 2024
- website || Abstracts || Programme
Golden Jubilee Anniversary ASC 2023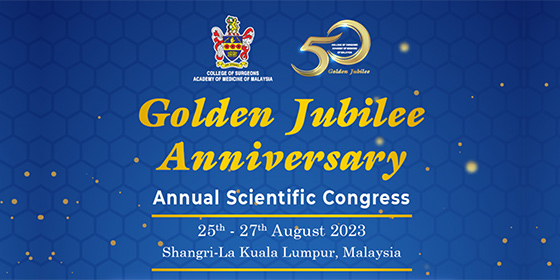 25-27 Aug 2023
- website

8th Malaysian Breast & Endocrine Surgery Course 2023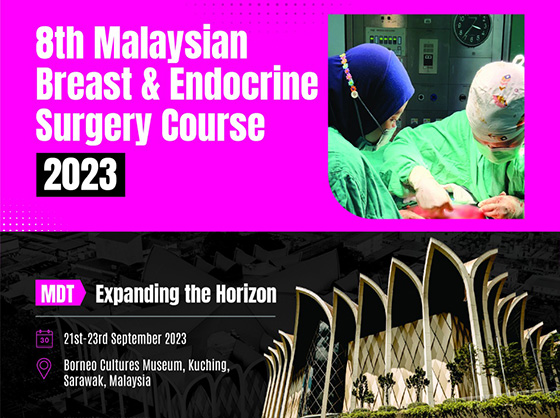 21-23 Sep 2023
- website

CSAMM 2022: PHOTO GALLERY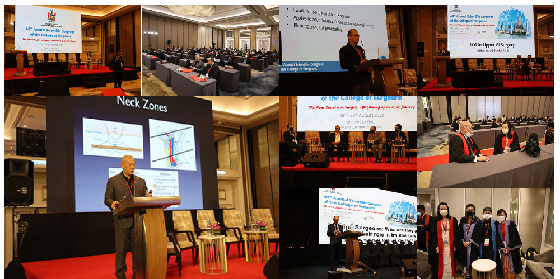 Click here to view

Building Capacity and Partnerships Video Montage

Workshop: AMM e-Training Platform & Workplace-Based Assessments for Basic Surgical Training



22 Aug 2020
- Programme | Registration for Trainers | Registration for Trainees

Royal College of Surgeons of England International Surgical Training Programme (ISTP)
The RCS invites applications across all surgical specialties for UK vacancies opening early 2019.
- read

A Tribute to a Pioneer in Liver Surgery
Dato' Dr M Balasegaram, often referred to as 'Prof Bala', passed away on 5th May 2014 at the age of 85. A memorial lecture was held at the Lecture Theatre of the state-of-the-art Advanced Surgical Skills Centre, UKM Medical Centre, Kuala Lumpur on 23rd November 2014 to honor his immense contributions to the development of gastrointestinal surgery in the country. A strict disciplinarian with rigorous standards, he groomed many of top surgeons. Dr Balasegaram is best noted for his pioneering work in liver surgery. He researched and added more information to the understanding of the anatomy of the liver, and subsequently simplified liver surgery with his new specially designed liver instruments.
Click here to read



CALENDAR OF EVENTS
18 Jan 2024
(Non-Technical Skills for Surgeons) Course
Details & Registration
2024
Care of the Critically Ill Surgical Patient (CCrISP®) Course 2024
Details & Registration
Jun - Aug - Sep - Oct - Nov - Dec 2023
Advanced Trauma Life Support (ATLS) Course
Details & Registration
25-27 Aug 2023
CSAMM 2023
- website
21-23 Sep 2023
8th Malaysian Breast & Endocrine Surgery Course 2023
- website



CSAMM 2019 / 22nd ACS SOUVENIR PROGRAMME


CSAMM 2018 SOUVENIR PROGRAMME
CSAMM 2018 ABSTRACT BOOK


CSAMM 2017 SOUVENIR PROGRAMME
CSAMM 2017 ABSTRACT BOOK



CSAMM 2016 SOUVENIR PROGRAMME
CSAMM 2016 ABSTRACT BOOK
Photo Gallery


CSAMM 2015 SOUVENIR PROGRAMME
CSAMM 2015 ABSTRACT BOOK
Photo Gallery



CSAMM 2014 SOUVENIR PROGRAMME
CSAMM 2014 ABSTRACT BOOK
Gallery I || Gallery II



CSAMM 2013 SOUVENIR PROGRAMME
CSAMM 2013 ABSTRACT BOOK
CSAMM 2013 REPORT
Gallery I || Gallery II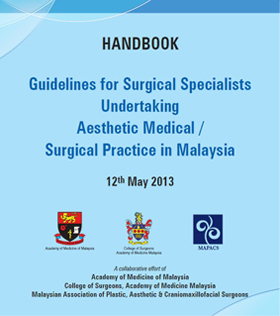 Guidelines for Surgical Specialists Undertaking Aesthetic Medical / Surgical Practice in Malaysia
12 May 2013